Gina, from Your Beauty Boudoir, Brisbane, is your mobile beauty, hair stylist, cosmetic tattoo expert, who also specialises in tattoo removals. She comes to you with over 30 years experience, knowledge and extensive training.
Your Beauty Boudoir is an exclusive service offering a safe, private, sensory and intimate space – like no other – offering a broad range of beauty related treatments and therapies, that aims to change your perspective of who you are and what you deserve right to your doorstep.
Imagine having your own personal stylist, who can skillfully guide you on a journey to find your inner glamour. Your Beauty Boudoir's beauty expert – Gina – offers her clientele a space where they can explore and discover what they want and/or need, to feel empowered to be your beautiful self – casual, easy going or glamorous.
Your Beauty Boudoir specialises in one-on-one consultations for you to discover your personal style and ensure you know how to continue to maintain your look hassle-free.
Gina will listen to your ideas, concerns and lifestyle to assist you in discovering your personal style. Keeping all of her knowledge up to date with fashionable relevance, recent product developments and technological advancements, you are sure to be in the best hands so you can look and feel your best.
Your Beauty Boudoir is an innovative, inspired and individualised hair and beauty service, designed specifically to pamper and empower you, to look and feel the best version of yourself.
Your Beauty Boudoir delivers exceptional Hair and Beauty to your door. 
Call Gina today to find out more.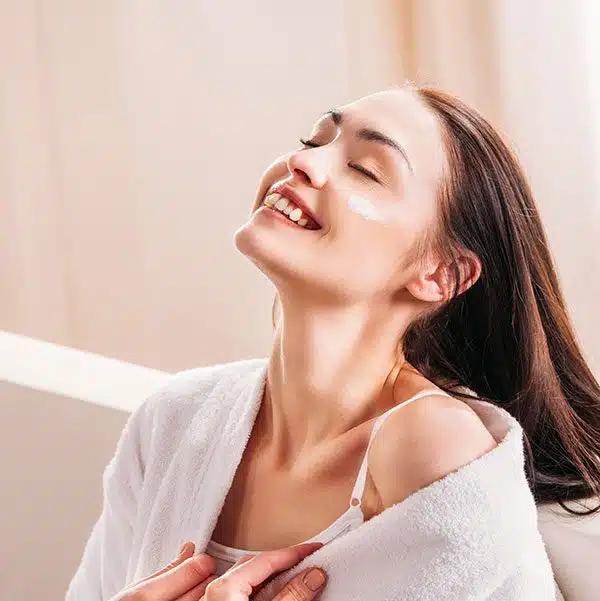 Another fantastic job on my very thick curly hair by Gina. It's lovely to have a hairdresser that understands the frizz challenge and teaches you how to keep it looking your best.
It was lovely meeting you today Gina, thank you for my new hair. First time using AGI ONE and I am blown away how amazing it is.
OMG …. I was so in need of a change and more importantly an uplift for myself and Gina has certainly given me that.. AMAZING!

NON LASER TATTOO REMOVAL SERVICES
Your Beauty Boudoir now offers a breakthrough, non-invasive, non-laser tattoo removal service.
WE DON'T DAMAGE YOUR SKIN, WE TRUST YOUR SKIN TO TAKE THE COLOUR PIGMENT OUT ITSELF. By activating your own skin's rejection response with use of a natural product,  your skin starts shedding and regenerating the skin cells in the activated area.
Your Beauty Boudoir is your new destination for non-invasive tattoo removals from the comfort and convenience of your own home.
SKINIAL™ is the largest worldwide, Swiss and German ingenuity, non-laser, tattoo removal system with studios in more than 25 countries.
Whether you want, the entire tattoo gone or just part of the design removed, unlike laser, we can estimate the number of treatments needed so you don't pay more than required and we know we can get you the results within.
Shop our SPECIALISED skin care range
Discover a skin care range thats the best from nature and science. Exclusive ingredients with proven anti oxidants, peptides, plant extracts and vitamins to help target multiple signs of aging. 30 days money back guarantee.