Gina offers the full spectrum of professional hair colouring and styling. From semi-permanent / permanent colours, balayage to foiling, and style haircuts to smoothing, Gina can create a beautiful new look.
Using low ammonia, Colour Ink is gluten-free and vegan-friendly and is formulated with its own bonding technology to ensure you achieve optimum results without compromise. Our colours give shine and vibrancy to compliment Your Beauty Boudoir style.
OUR PROCESS:
When booking in with Gina, please ensure you:
1. Refer to this length chart first
2. Take a photo of your hair today – Front, Back and Regrowth
3. Explain your current hair colour
4. Explain your hair thickness
5. If possible, please supply an image of your desired hair goal. If this is not possible, that is fine, Gina will happily discuss this with you over the phone.
With the information supplied, Gina will be able to accurately quote you to give you the best price available without any surprises.
For more advanced hair styles, colour and finishes Gina will be able to advise you how many sessions you may require to achieve your desired result and what to expect during each stage.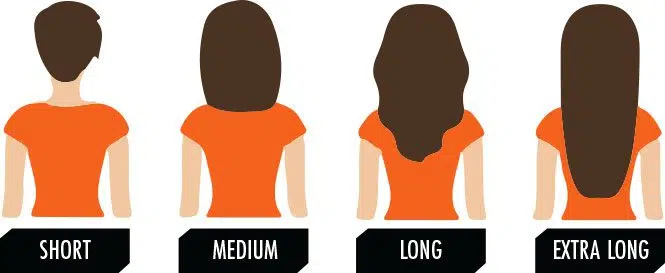 Short from $65
Medium from $85
Long from $95
Extra long from $120
From $35 Includes neck, shoulder and head massage
Global colour semi or permanent
Regrowth $85
Short from $85
Medium from $95
Long from $120
Extra Long or Thick from $140
Extra for colour (Price on Application)
Short 
T section from $65
1/2 head from $90
Full head from $160
Medium
T section from $75
1/2 head from $100
Full head from $200
Long
T section from $85
1/2 head from $110
Full head from $240
Extra Long
T section from $95
1/2 Head from $125
Full head from $270
Blow-dry and finish with irons or curling
Short from $40
Medium from $50
Long from $60
Long curls from $80
Upstyles from $120
Short from $25
Medium from $35
Long from $45
Colour correction (Price On Assessment)
Every hair type is different and rescuing your hair needs a specific and unique strategy. Once we see your recent photos of your length and condition, in addition to the end goal you would like to achieve, we will provide a quotation just for you. 
Agi One is a chemical-free smoothing system to increase strength and shine while decreasing frizzy, unruly hair.  It has a unique technology that smoothes and conditions by releasing nanoparticles into the hair shaft to repair hair from inside out plus forming a protective film around the hair shaft. Agi One even has its own maintenance line shampoo and conditioner to enhance the longevity of the smoothing treatment.
Short from $220
Medium from $270
Long from $370
Extra long Price on Application